The Texas Pest Control Experts, Bug Head Pest Control!
With a focus on putting the needs of the customer first, Bug Head Pest Control offers both residential and commercial services that are fully customizable. Whether you find yourself plagued by termites or hassled by disease-spreading mosquitoes, we have the knowledge and experience needed to take care of your pest control needs!
Quality Pest Control Since 2010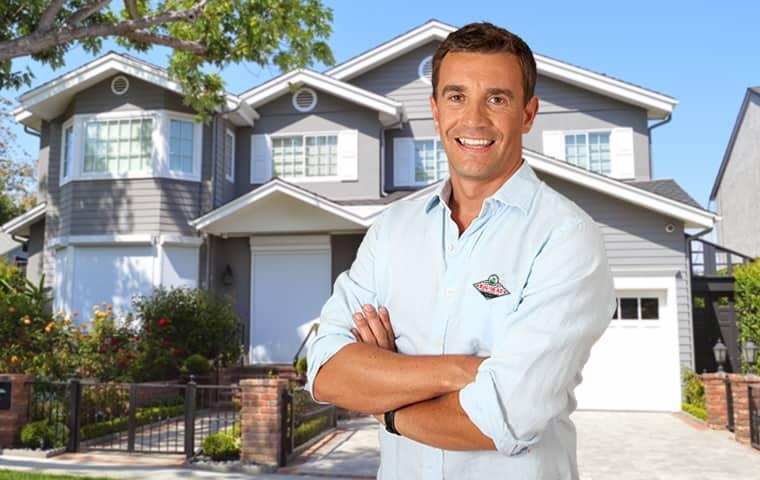 What started as two separate businesses to become one company with a shared vision: Bug Head Pest Control! By combining both companies, we are able to grow in a positive direction with an even larger team of trained professionals to provide quality pest control services throughout our Texas service area!
Founded in 2010, Bug Head is a family-oriented company that has always taken pride in providing exceptional customer service! With our focus being on efficiency and customer satisfaction, you can trust us to get the job done right.
Vitero Pest Control, on the other hand, was established not too long ago in 2016. The goal when founding Vitero was to create a pest control company that functions in a way that best suit the needs of their customers by providing efficient, full-service treatments that help reduce the need for return visits.
Due to our shared vision of building a pest control company that considers the needs of each individual customer as well as our shared family-based priorities, Bug Head and Vitero have now merged to provide our customers in Richardson, Dallas, Plano, and throughout the Dallas-Fort Worth metro with the best pest control services on the market! Now operating under the name Bug Head Pest Control, we are taking the pest control industry by storm, providing quality residential and commercial pest control services for home and business owners all throughout Texas.
What Sets Us Apart From Other Pest Control Companies?
There are many perks of partnering with us at Bug Head Pest Control, some of which include:
We are a family-oriented pest control company.

We pride ourself on providing excellent customer service.

We customize our plans to fit your specific pest control needs.

We are the #1-rated pest control company on Yelp.

We do things right the first time so you won't need to keep calling.

If you do have a recurrence, we return to re-treat free of charge.

We offer the convenience of online scheduling.

Our pest control products are safe for use around families and pets.
At Bug Head Pest Control, we care about your family and your specific pest control needs, and our service shows it. See the Bug Head difference for yourself by contacting us!
Request Your Free Inspection
Complete the form below to schedule your no obligation inspection.