Don't Let the Bed Bugs Bite, Turn To The Professionals At Bug Head!
It may have been just a silly phrase when you were a child, but the truth is that bed bugs are becoming an increasing problem in the Dallas and Fort Worth Metro area and throughout the entire state of Texas. These tiny insects are excellent at hitching rides on people's clothing and bags, completely unnoticed, and then right into their homes! And if your home becomes infested with bed bugs, it's not enough to try to use a DIY remedy to eliminate them. In fact, bed bugs have become resistant to pesticides over the years, are skilled at hiding out of range of sprays, and their eggs can survive whatever you throw at them. That's why when dealing with bed bugs, professional pest control is a must!
Our Bed Bug Control Services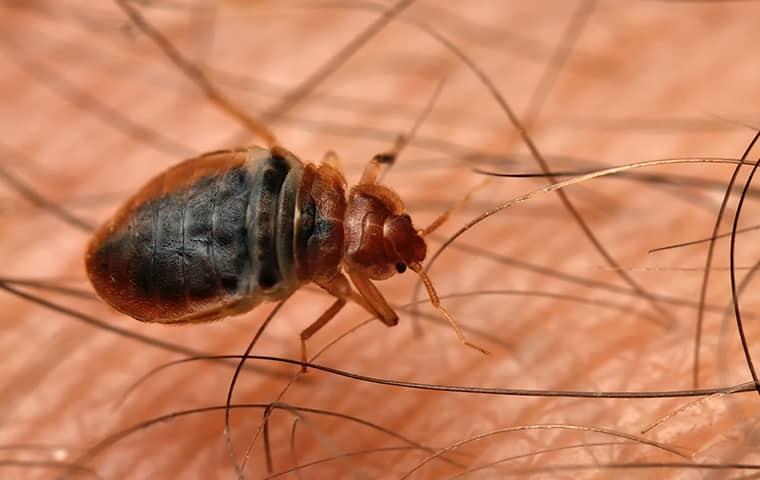 Here at Bug Head, we offer over a decade of experience treating for bed bugs, and we use the most effective treatment methods on the market to ensure complete bed bug elimination. How do we do it? When treating for bed bugs, we use chemical treatments to target and eliminate the bed bugs in your home.
Chemical Bed Bug Treatments
At Bug Head Pest Control, chemical bed bug treatments are our treatment of choice! With these effective treatments, we'll apply spot treatments to common areas of bed bug activity such as around mattresses, inside dresser drawers, or on upholstered furniture. Before your treatment, we'll provide you with a bed bug preparation checklist with steps on how to prepare your home for service.
Our Bed Bug Control Process
To get rid of bed bugs, one of our experienced technicians will carefully apply a chemical treatment to key areas around your home, eliminating your current infestation and ensuring that no bed bugs find their way back into your home.
Bug Head's 60-Day Bed Bug-Free Guarantee!
When you partner with us for bed bug control, you'll also receive a 60-day warranty! Within that 60-day period, we'll follow up with you to ensure that all the bed bugs in your home have been completely eliminated from your home and provide retreatments, as necessary, to ensure that your home both becomes and remains bed bug-free!
Here at Bug Head Pest Control, we haven't met a bed bug problem we've treated that we haven't beaten! To set up an appointment for a free bed bug control estimate or to learn more information about our specialized bed bug control services, give us a call at (469) 609-6974 or fill out the form below. We look forward to working with you!
Request Your Free Inspection
Complete the form below to schedule your no obligation inspection.