Ants are not the first pests that come to mind when discussing dangerous insects, but the truth is that these plentiful creatures can wreak havoc on even the most prepared Dallas lawn.
There are many unique species of ant found in North America, many of which can be found right here in the Dallas metropolitan area. Although a great number of them are classified as 'nuisance' pests, many more still can cause both physical, emotional, and fiscal problems in your daily life.
Five of the most common species of Dallas backyard ants include carpenter ants, pavement ants, cornfield ants, European fire ants, and larger yellow ants.
The malevolence of each ant species is generally defined by their habits and characteristics, meaning that most ant species range from bad to worse according to their unique type.
Carpenter ants bore holes in wood and other similar structures, building their nests throughout the home.
Pavement and larger yellow ants overrun driveways, sidewalks, and other paved areas with their high activity and nesting sites.
Cornfield ants have a reputation for destroying lawns with their annoying nest building.
European fire ants leave a sting that packs quite a punch. Stings have been known to result in severe breathing difficulties and other health issues in at-risk populations.
With all these issues and more, it is a wonder that more homeowners do not make ant prevention on their property an absolute priority. If you are truly dedicated to keeping your home ant-free this summer, following proven prevention techniques will be critical to your success.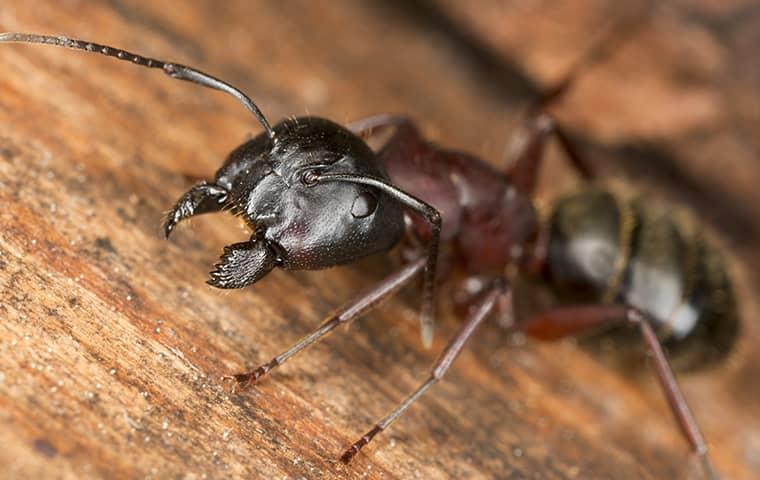 Finding And Eliminating Factors That Attract Area Ants
While many factors will attract ants into a home in the first place, there are three in particular that are controllable by homeowners and their families. These three factors involve controlling available food, reducing pooling water, and eliminating safe shelter.
To reduce or even eliminate these factors, follow these important prevention steps:
Properly store food in airtight or sealable bins. Clear all plates after eating, and remove trash or crumbs from areas around the kitchen, patio, and other spaces.
Trash storage must be addressed both inside and outside the home. If possible, have all trash removed from the premises at least once a week.
Pet food, birdseed, suet, and other animal feeds must be kept in sealable bins. If possible, keep these items off the floor.
Seal off potential entry points, checking window screens and door sweeps for any signs of damage.
Though you may do everything you can to protect your home from ants, many homeowners still find themselves dealing with an ant problem. In the end, it's best to partner with a professional Dallas pest control company to effectively rid your property of ants.
Bug Head Pest Control Is Your Answer For Ant Control In Dallas
If you're done dealing with ants on your property, reach out to the professionals at Bug Head Pest Control. We will inspect your property and come up with a customized home pest control plan that solves your particular ant problem. Our team of experts at Bug Head Pest Control has the tools and experience to get the job done right! Reach out to us today to learn more about our year-round pest control options.