Did you know there are over 120,000 species of flies throughout the world? That's a lot of flies, which explains why they're such a nuisance for most property owners. Fortunately, you're not likely to run into every species of fly on your North Dallas property!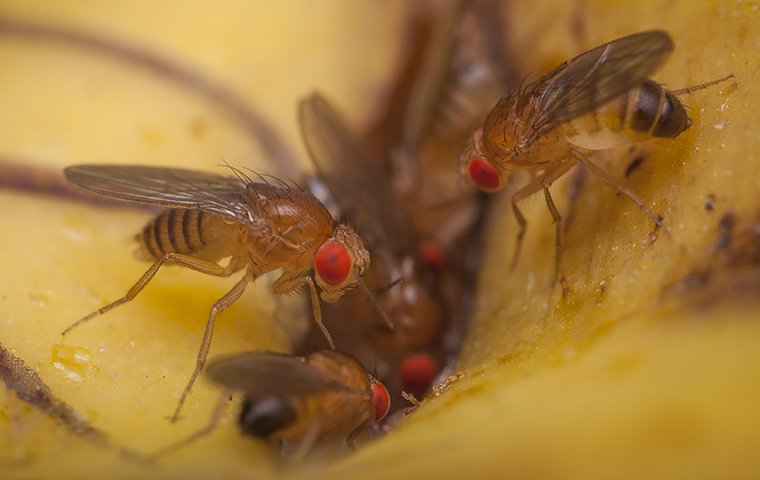 The most common flies in the Dallas area include the following:
Houseflies
These are the most common species of house-invading flies, without exception. They like to rest on the corners and edges of your belongings. During the day, they can be found on floors, walls, and ceilings. Their appearance is gray/black in color with a single set of wings. These flies are known to be attracted to a range of foods including human and animal food. In addition, they consume garbage and excrement.
Fruit Flies
This species is more often seen during the summer, especially around harvest time. However, the temperature-controlled environment in your home can make this species present all year. As their name implies, they focus heavily on ripened fruit and vegetables as well as fermented products.
Blowflies
These flies are attracted to decaying meat, which is why they're often the first organisms observed near a dead animal. They're also attracted to plants that give off the scent of rotting meat, which makes them a potential pollinator for those plants.
Why They're So Dangerous
Flies, regardless of the species, are attracted to many substances. As such, they come into contact with a number of bacteria and pathogens. In the case of the housefly and blowfly, they like to feast on dead animals and waste. For this reason, they are known carriers of pathogens that cause illnesses such as salmonella, staphylococcus, and E. coli.
Sanitation is important when managing a fly infestation. However, fly identification is important to ensure successful fly control.
Prevention Is The Key
Since flies are small and can reproduce rapidly, it's much better to practice fly prevention instead of fly removal. Some handy tips to consider include:
Protect the trash. Since most flies love trash, it's important to ensure they can't mess around with yours. Make sure to close trash bags, wipe down trashcans, and dispose of your trash far away from the home.
Pick up pet waste. Flies love excrement. If you're concerned about the potential for a large infestation, it's time to look into pet waste disposal if you have a pet on your property.
Guard the food. Since all flies, including fruit flies, like human food, it's important to keep food protected. Store what's not being used in a sealed container. Keep fruits and vegetables in the refrigerator. Finally, wipe down counters and sweep up crumbs.
Fly Prevention With Bug Head Pest Control
Flies are a nuisance and a threat to property owners in Dallas. Our team at Bug Head Pest Control has worked since 2010 to ensure homes are protected from these troublesome pests (in addition to many other pests that may invade your home.) We proudly offer efficient and fully customizable pest control plans that ensure your needs are met from the very beginning. We refuse to settle for anything less than 100% success and satisfaction, which is why our customers know to turn to our team for the best in pest control services.
Are you in need of fly prevention services in North Dallas? Give us a call to speak with one of our agents about our professional pest control options, or fill out our online form to schedule your free inspection.