There are many kinds of pests that you might deal with in your Plano home, from cockroaches to rodents to spiders and more. While some pests are mostly just considered a nuisance, other pests can post health risks or cause property damage.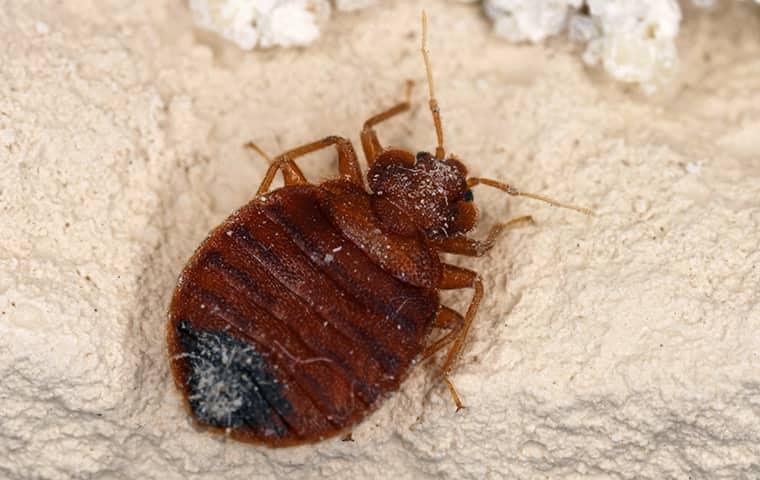 One type of pest that many people dread are bed bugs. This makes sense since these small insects feed on human blood. Bed bugs are notorious for spreading quickly. They can easily take over many areas of your home or apartment, leaving you with small, itchy bites. This can cause health concerns. While bed bugs are tiny, they can still be seen. Knowing what they look like can help you better identify them.
Bed bugs:
Are a red/brown color.

Have long, oval-shaped bodies.

Are flat except after they've just eaten, then they are pill-shaped.

Are as small as an apple seed.
Prevention Tips For High Traffic Areas
There are certain areas in your home that are considered "hot spots" for bed bugs. Usually, these are high traffic areas of your home such as living rooms and your bed. Generally, travel is the main way that a bed bug infestation can get started in your Plano home. As you go into places like hotels, trains, buses, or even other people's homes, you can end up picking up bed bugs and bringing them home. There are some things you can do to help prevent [icking up bed bugs in these high traffic areas, such as:
Try to avoid setting down luggage as much as possible while traveling, especially against bedding.

If you do your laundry at a laundromat or shared facility, make sure to transport your laundry in a plastic bag.

Always check hotel rooms for bed bug signs before bringing your things in.

Make your home less attractive to bed bugs by vacuuming and decluttering regularly.
Other Ways Bed Bugs Come Inside
The other main way that bed bugs can get into your home is when you purchase second-hand clothing or furniture. While doing so can be good for the environment and can help you to save money, bed bugs can sometimes be living on these items. The best way to make sure you don't bring these pests inside is to inspect secondhand items beforehand. Here are the signs you should look out for:
Dark stains and spots as these can often occur from bed bug excrement.

Reddish-brown stains on sheets that may occur when a bed bug is squished.

Small, yellow stains on furniture or fabric. These stains are from the eggs and shells bed bugs leave when reproducing.
What To Do If You Have Bed Bugs
Even if you're trying to prevent bed bugs, they might still get inside your home. The Best thing to do if you have bed bugs is to contact the pest control professionals at Bug Head Pest Control. Don't panic as we have the experience you're looking for to get rid of bed bugs safely and effectively, and we don't require contracts. Reach out to us today if you have questions or you would like to schedule an inspection.