Chances are, you're familiar with the itchy red welts that mosquito bites leave. As summer peeks around the corner, watching the season of spring make its way out the door, mosquitoes are becoming active again with the increasingly warmer temperatures. Unfortunately, as we previously established, mosquitoes are one of the more annoying insect pests of summer, and they also happen to be one of the most difficult to control entirely. The irritation and frustration mosquitoes cause should be laced with enough cautiousness to seek out effective mosquito prevention tips before they become a much larger problem in the summer. After all, mosquitoes are known for leaving individuals with debilitating diseases and pathogens that have been fatal under the right circumstances.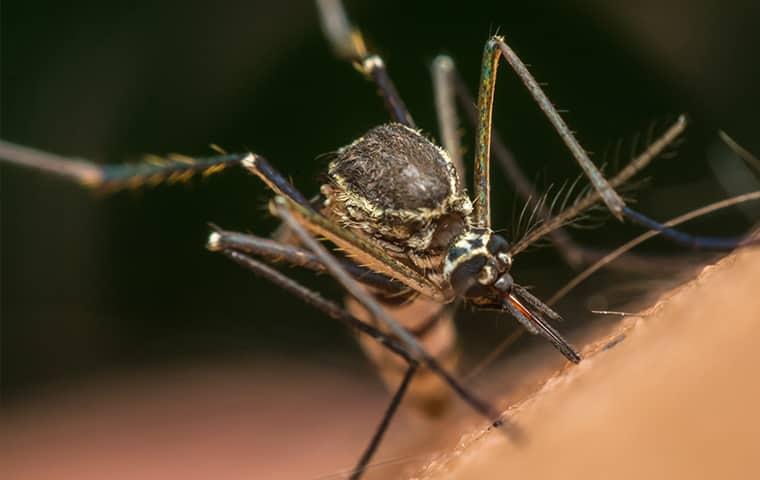 How To Protect Your Property From Mosquitoes
When you find prevention tips for other common home-invading pests such as cockroaches, mice, or ants, there are often ways to improve the protection of your home and family with simple exclusionary methods of prevention. Mosquitoes are no exception, however, no home is completely protected without the help of a professional pest control program.
Here are a few prevention steps you can take to make your property less inviting to mosquitoes:
Mosquitoes thrive in warm, moist environments. With spring and summer providing the warmth, it's up to you to ensure your property does not provide the moisture they need to breed and reproduce.
Remove empty cans, buckets, plastic toys, or kiddie pools that may collect water from your property.

Keep your gutters free of leaf litter or other organic materials that may prevent water from draining properly.

Trim your grass regularly.

Cut back thick brush, long branches, and tall foliage away from the exterior of your home.
Why Professional Mosquito Treatment Is Your Best Bet
Even when you follow all of the above mosquito prevention tips, there is still a good chance that mosquitoes will come onto your property uninvited. There is no DIY solution that will keep your home and family completely protected from the annoyances and dangers of mosquitoes. However, when you trust a professional pest control provider with your pest pressures, you can have peace of mind, knowing your property will remain protected from mosquitoes and other pests all year long.
Here at Bug Head Pest Control, we provide comprehensive mosquito services that target treatments in areas on your property that are high in mosquito activity. To keep your property mosquito-free this summer, contact the pest professionals here at Bug Head today!