No matter what, there will always be four seasons, spring, summer, winter, and fall. However, here in our area of Texas, it can sometimes feel like all these seasons meld into one. We don't have snow like other states, and our temperatures rarely drop below 60. This is great if you hate cold weather, but it can have some serious effects on our pest pressures. What we mean by this is that pests such as termites, much like our warm weather, are year-round here in Texas. And spring is termite season. This means there are more termites looking for ways to get into your home, some of which have even taken to the air.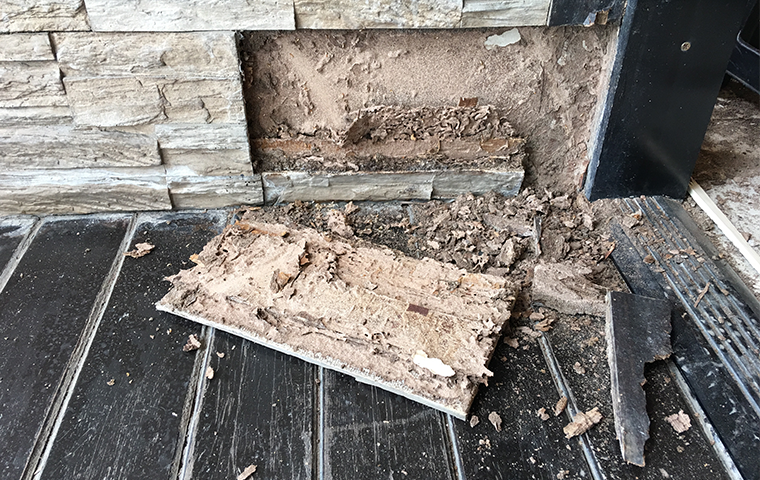 Swarming Termites
Every year, termites do something called swarming. This is when a fully mature colony will spawn winged termites, also called termite swarmers. These flying wood eaters will leave their already established colony to find new locations to call home. If they happen to find your home in this search, you might find yourself in a heap of trouble.
How To Make Your Home Unattractive To Termite Swarmers
When termite swarmers are on the lookout for new locations to build colonies, they look for a few factors. Just like we make sure there is hot water and proper air conditioning in a home before we buy it, termites have a few necessities they look for as well. Most of the time these factors revolve around one thing, moisture. They look for ground that is damp where they can build a colony. They also look for moist or water-damaged wood for their source of food.
Here are a few simple steps you can take as a homeowner to discourage termites from infesting your home this season:
Trim back hedges around the exterior of your home. The more sunlight that is able to touch your exterior walls and soil, the less attractive your home will be to termites.

Find and fix any leaks in and outside of your home. These leaks may be negatively affecting the wood of your home making it attractive to hungry termites.

Eliminate water build up and make sure your gutters are working properly. In the same way that leaks can negatively affect the wood of your home, these build ups can do the same.
When To Call In The Professionals
Although DIY can be helpful in deterring termites, it is not a perfect solution, and termites may still find a way to infest. If you are seeing winged termites around your home, don't hesitate to give us a call here at Bug Head Pest Control. The last thing we want is for your home to fall under siege by hungry, wood-destroying termites. For more information about how we deal with termites, or to schedule a termite inspection for your property, contact us today. One of our service representatives would be happy to assist.