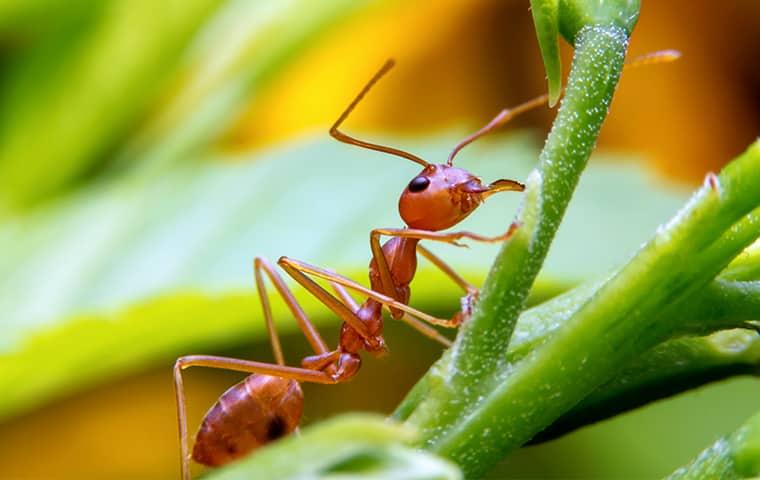 Like most areas in the country, Texas summers see a distinct uptick in insect populations both in and around our homes. While some insects are simply an annoyance, others can cause real problems for homeowners. Fire ants are such insects. Here's how to protect your Texas property from fire ant invaders.
Why Fire Ants Are A Problem For Texas Homeowners
Like most ants, fire ants scavenge for food. They are omnivores and eat a variety of sweet foods, other insects, and almost anything that humans consume. Lawns are a natural place for fire ants to set up colonies as they usually provide plentiful food sources and the right amount of moisture for fire ants to thrive.
How To Prevent Fire Ants From Invading
Certain steps can be taken to prevent fire ants from getting into your home:
Seal all openings into your house. If they have no way of getting inside, you won't have to worry about a fire ant infestation inside your house. Look for gaps around your windows, holes or tears in screens, holes in your siding, and cracks in your foundation. Remember, fire ants are small, so even the tiniest opening can allow them entry into your house.

Remove food sources. Since fire ants forage for food, they may find their way inside while on the hunt for something to eat. If you don't provide anything, they'll find your home much less appealing. Don't leave food out on your counter. Clean spills and messes on counters, and in cupboards and pantries. Wash dirty dishes right away. Sweep or vacuum frequently. Remove trash.
While these suggestions may keep fire ants out of your house, they don't do much to keep them off your property. If you've ever stepped on a fire ant mound and been stung by dozens of swarming ants, you understand how dangerous they can be. To prevent fire ants from choosing your property as a nesting area, professional control is usually required.
Bug Head Pest Control treats fire ant invasions quickly and effectively. We can eliminate current infestations and keep your yard free of fire ants year-round. Contact us to schedule an appointment. We will perform an inspection of your property to determine your specific needs, then suggest a fire ant control plan based on those needs.
Keep your home and yard fire ant-free this summer with the help of Bug Head Pest Control.