Across America, more and more homeowners are investing in security systems, usually ones with cameras. Why? Because with these systems in place they can better protect their investments. Unfortunately, not all threats to homes are picked up on these cameras. Every year, homes are destroyed to the tune of 5 billion dollars by an insect too evasive to be seen by even the highest tech security system. Of course, this is mostly because this threat hides inside of the wood structures in homes making them nearly invisible to the naked eye.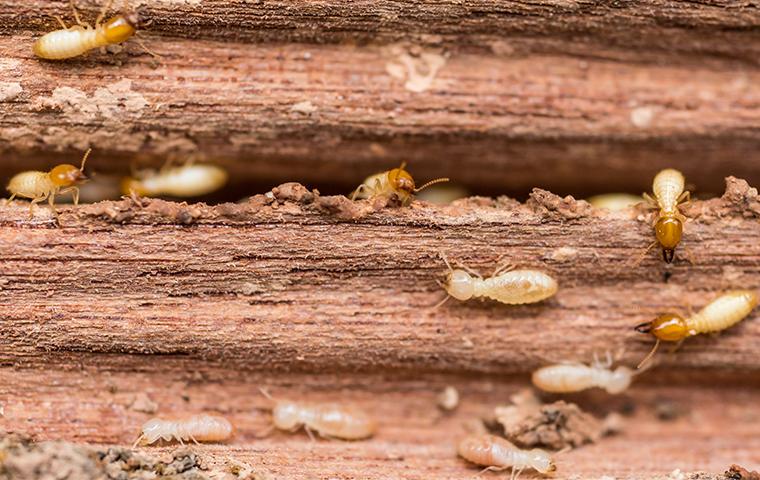 Why Termite Infestations Around Summer Are Common Here In Dallas
Termites are tiny wood destroying pests that have a way of sneaking into homes and wreaking havoc on its structure from within. What you may not know is that summertime, when it is hot and humid, is a termite's favorite time of year. Before we talk about the signs that these wood hungry pests leave behind, you should know that most of the termite species here in Dallas prefer wet and water damaged wood and moist conditions.
Common Warning Signs of A Termite Infestation
We hope that your home does not currently have a termite infestation. However, if it does, we would like to help you find that out so your home can get the treatment it needs.
Here are some clues to look for that may indicate whether or not you have a current termite problem:
Wet, water-damaged wood

Mud tubes crawling up your home's foundation

Tunnels running through the structural wood of your home
Dipping ceilings

Overly squeaky floorboards

Bubbling paint/wallpaper
Why Finding Evidence of Termites Means It's Time To Call In The Pros
If you find any of the above signs in your home, your next step should be to give the professionals here at Bug Head Pest Control a call. We should also mention that most of the above signs are an indication of a reasonably large termite infestation that has been eating away at your property for years. Of course, it is our goal to prevent this from ever happening; regardless of whether you see the above signs or not, consider giving us a call so we can provide the inspection and treatment you need to keep your home termite-free.