There are many different pests that you might encounter in your Plano home or business, but of all of these, rats are the worst. Rats can be a big problem because they can spread disease, cause property damage, and be difficult to get rid of. The first step to figuring out how to deal with a rodent problem is to determine what kind of rodent you're dealing with. There are two kinds of rats that usually make their way indoors: roof rats and Norway rats.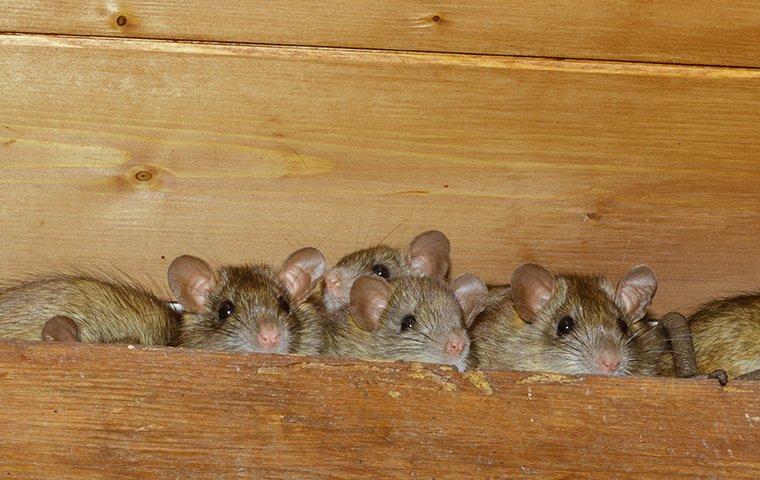 Differences Between Norway Rats & Roof Rats
Roof rats are a little smaller than Norway rats.

Norway rats are a little thicker and rounder.

Norway rats have smaller eyes and ears than roof rats.

Roof rats are normally a black color.

Norway rats are usually a brownish-gray.

Norway rats have a shorter tail while roof rats have long, scaly tails.
Identifying Mice & Rats
Along with figuring out which kind of rat you're dealing with, many homeowners have difficulty telling the difference between rats and mice. This is because from a distance or out of the corner of the eye, they can be hard to distinguish, but there are a few key differences between them:
Mice are much smaller, only growing up to four inches long.

Their tails are thinner and usually longer than their bodies.

Mice have snouts and ears that are large compared to their bodies.

Rats can reach up to ten inches long.

Rats have thicker tails.
Rats & Risks
Rats can be a big problem because they can damage property as well as pose health risks for humans. They often get into food sources and spread germs and contaminants. Plus, they carry many diseases and bacteria and can spread diseases such as dysentery and Hantavirus. They can also cause asthma attacks and allergic reactions.
The other issue with rats is that they can do a great deal of damage to property. They chew through things like furniture, insulation, wires, drywall, and more. They can cause damage to items as well as do structural damage to pipes, flooring, and insulation.
Which Rodent Is Worse: Rats Or Mice?
While any rodent in your home can cause problems, many people find that rats are more difficult to get rid of. Both mice and rats pose similar health and property risks, but rats, especially Norway rats, tend to be more aggressive. Rats are smart and adaptive. They are considered to be one of the most aggressive pests, so they can be quite hard to get rid of. Rats are more likely to bite you, but, on the other hand, mice reproduce quickly which means they can be hard to get rid of as well.
Rat Prevention Tips
One of the best ways to keep rats from becoming a problem is to keep them from getting into your home in the first place. Rats can get into a building through a hole the size of a quarter, so keeping them out can be challenging. Here are some tips for reducing the risk of rodents entering your home:
Check for cracks or holes around your home and fill them in.
Keep food in sealed containers or in the fridge.
Reduce the amount of humidity in your home.
Check chimneys and roofs for access points.
Rats can enter a building through chimneys, holes in the foundation, toilets, and other plumbing, so sometimes the best way to make sure your home is sealed up and protected is to contact a professional.
Contact The Professionals
Rodents can be difficult to get rid of because they are smart and sneaky. While it can be tempting to try to use do-it-yourself methods, these strategies usually aren't completely effective and some of the chemicals recommended can be dangerous. The best way to get rid of a rat or other rodent infestation is to contact the professionals at Bug Head Pest Control. Our experienced technicians can get eliminate rodent infestations and keep them away for good. Reach out to us today for prompt, professional assistance with your rodent problem.