How often do you find yourself taking precautions to avoid danger? It could be anything from wearing a safety helmet when on a dangerous job site to buckling your seat belt while driving. It is in our nature to try and avoid the dangers around us, but what if there were threats we can't see? Today we will be talking about a threat that could destroy your Richardson home: termites – and you may not discover them until it's too late!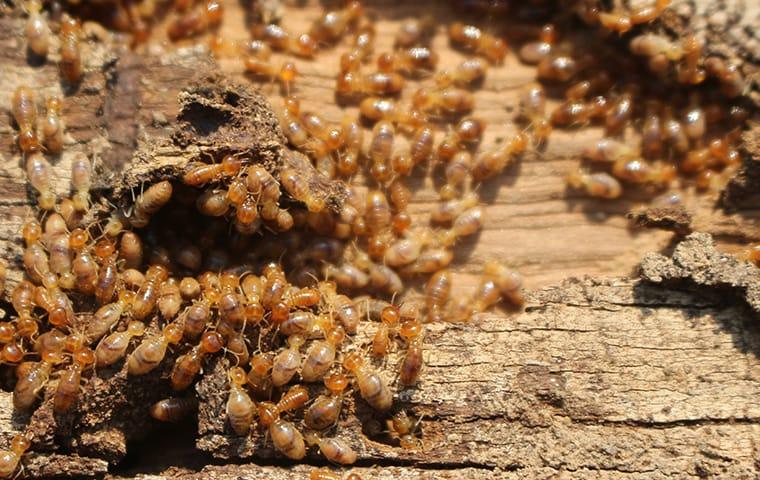 What Is The First Sign Of Termites?
When termites invade homes, they are silent. They don't buzz around living rooms like flies or crawl across countertops like ants. No, termites chew right into the wood of your home and continue eating it, out of sight – often making early detection difficult. The one thing you can look for is mud tubes running up your exterior foundation. If your home's structural wood is not in direct contact with the soil outside, termites will create mud tubes. These tubes are used to cross materials such as cement and stone to get to your home's wood where they will chew their way inside.
How Do You Tell If You Have Termites In Your Walls?
Once termites get into the walls of your home, they can be extremely difficult to spot, especially if the infestation is new. It is only after months that the damage they are causing will become apparent, and you may begin to see galleys chewed through the structural wood. The only way to detect termites in your walls early is with a professional pest control inspection.
What To Do When You See Termites In Your House?
Although termites are often hard to spot, termite swarmers are a little more noticeable. These flying termites are only produced from fully mature termite colony and have the sole job of finding a new place to build a nest. The only problem is that if you see these flying termites near your house, there is probably a fully mature colony eating away at the wooden structures either in or close to your home. At this point, getting professional help is probably a good idea.
Will Termites Leave On Their Own?
As long as your house has wood left, termites will not leave on their own. For this reason, if termites have invaded into your Richardson home, professional pest control is the only way to get them out. For the best termite control available, turn to Bug Head Pest Control. Our methods are not only designed to eliminate existing termite colonies but to keep any future termite threats at bay as well.
To find the best solution for your home, contact us today!