The USDA estimates that roughly 600,000 homes are damaged by termites each year. That's a lot of homes! What is even more unfortunate is that here in the south, our homes are even more at risk. Termites aren't seasonal pests here. Instead, they are a year-round threat to our homes and our wallets. Is your home going to be one of the 600,000? Or will you put your foot down and make this year a termite-free one? Find out some ways to protect your home from termite damage by reading this article!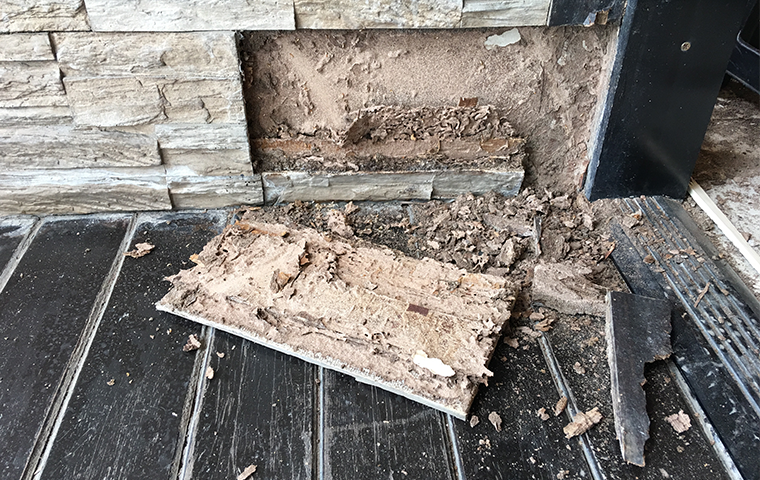 Damage Termites Cause
Termites are destructive pests that eat through wood and other wood-like materials to harvest cellulose. Anything from a pile of wet cardboard left out as trash to the wood of your home itself can fall prey to termites. The biggest problem is the nature in which termites damage our homes. They don't make their presence known unless they are swarming. At that point, though, your problem is probably much greater than a few winged termites as swarmers indicate that there is a fully mature colony nearby.
Instead, termites most commonly invade silently into the wood of your home, staying concealed as much as possible. They can be so well-hidden that it takes sometimes hundreds of thousands of termites eating away at the wood inside your home before you will even notice they are there. This should create major concern in any homeowner.
Prevention Tips For Termites
Termites are tricky pests to manage on your own, but there are a few steps you can take to make your home less attractive to them. If you're looking to make your home less appealing to invading termites, consider the following prevention tips:
Eliminate water build-up around the exterior of your home. Repair leaks, unclog gutters, and remove any standing pools of water touching the exterior wood of your home.

Make sure no soil is directly touching the exterior wood of your home, as this gives subterranean termites a direct highway to invade your home.

Reduce moisture in your home. Consider installing dehumidifiers in particularly humid areas of your home, such as basements and crawl spaces.

Clean your yard of organic debris and cardboard, as these items quickly attract scavenging termites to your property.
Why DIY Termite Control Fails
Deterring termites is one thing. Getting them out is a completely different story. Because of the way termites invade, the difficulty level of pinpointing where they came in, and how extensive the damage they are causing is, store-bought pest control solutions often fall short. Sometimes they can even threaten you and your family's health if used improperly. And that's the last thing we want here at Bug Head Pest Control! That's why we offer professional termite control services to help you rid your home of termites!
Why Professional Services Are Your Best Option
When it comes to dealing with termites, no one gets the job done better than Reynolds! Our pest control technicians have been highly trained to deal with termite infestations of any size. They are standing by to help get and keep your home termite free. If you are ready to set up your own defense against termites, contact us! We are excited to help keep your home off the list of the 600,000 that are damaged by termites each year with our specialized termite control and prevention services!