Most of us are familiar with the problems ticks create in summer. As we go hiking or spend time keeping our lawns maintained, ticks have opportunities to crawl onto our clothing and find exposed skin to latch onto and begin feeding. Summer isn't the only season ticks are active. As we head into fall, many areas are seeing a spike in tick populations. Tick nymphs usually hatch during summer and reach maturity by the time fall has arrived.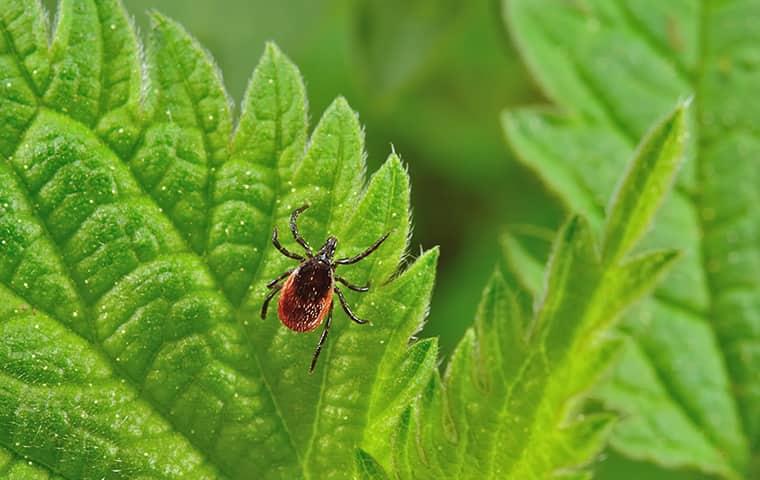 With plenty of animals roaming around and people still being active outdoors, adult ticks have a variety of food options available. When you consider this population boom among ticks, there are a few facts you may want to keep in mind.
How Ticks Infest North Dallas Properties
Most of the time, ticks are brought into yards by wildlife animals. While there's not much you can do about squirrels and raccoons that might be contributing to your tick problem, it's important to understand how ticks are getting onto your property. For pet owners, ticks on wildlife animals can mean major problems. If your pet is allowed to be outside in your yard – playing, resting, doing their business – this gives ticks the opportunity to attach to your pet. While most folks are aware of the threat of Lyme disease in humans, you might not know that dogs are capable of contracting this disease as well. Lyme disease in dogs is not common, but it can lead to arthritis, lethargy, and lameness if left untreated.
Diseases that ticks often transmit to humans include Lyme disease, Rocky Mountain spotted fever, tularemia, and quite a few more. If you don't own pets but are still finding a lot of ticks on your property, it might indicate another underlying pest problem, such as a mouse, rat, or squirrel infestation.
Why You Need Professional Tick Protection
The best protection you can get against ticks is professional tick treatment from a certified pest control provider like Bug Head Pest Control. Ticks can be impossible to handle alone, especially when other pest problems are causing your infestation. The pest experts here at Bug Head Pest Control can help remove ticks and the pests that are carrying them onto your property as well as create a barrier around your North Dallas home to protect your property from tick infestations. Keep ticks off your property with one of our flea and tick protection programs!