Customized, Full-Service Pest Control For Your Texas Home
Since 2010, the team here at Bug Head Pest Control have prided ourselves on being a family-oriented pest control company that strives to meet and exceed the expectations of our customers. With our efficient and fully-customizable pest control plans, you can be sure that we can meet the individual pest control needs of your home and property!
We're In Your Neighborhood
Enter your zip code below to see special offers in your area.

Starter Quarterly Plan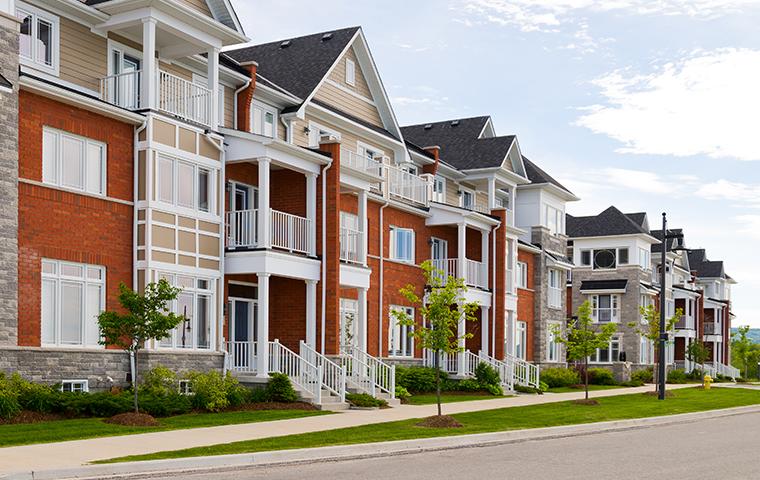 Perfect for townhomes, apartments, or other small homes, our Starter Quarterly Plan is the perfect choice for homeowners who don't have a yard to worry about and focuses primarily on general pest control. The first year of the starter plan provides an initial visit, then an additional four service visits throughout the year. In subsequent years, you'll receive four service visits, one per quarter.
Here at Bug Head Pest Control, our Starter Quarterly Plan provides coverage for twenty common household-invading pests including fire ants, carpenter ants, black ants, Argentine ants, acrobat ants, black widow spiders, wolf spiders, house spiders, earwigs, centipedes, millipedes, beetles, and silverfish.
During a service visit, you can expect us to treat the exterior perimeter of your home and the interior baseboards and dust the weep holes around your home to protect from invaders. Additionally, if pests invade in between our regularly scheduled service visits, we'll retreat your home at no additional charge.
Whether you're dealing with an ant infestation, an occasional invader outbreak, or a spider invasion, the professionals here at Bug Head Pest Control can help! If you're looking for quality residential pest protection for your home, consider investing in our Starter Quarterly Plan! For more information about this plan, contact us by giving us a call at (469) 609-6974 today. We'd be happy to help meet your pest control needs!
Advanced Quarterly Plan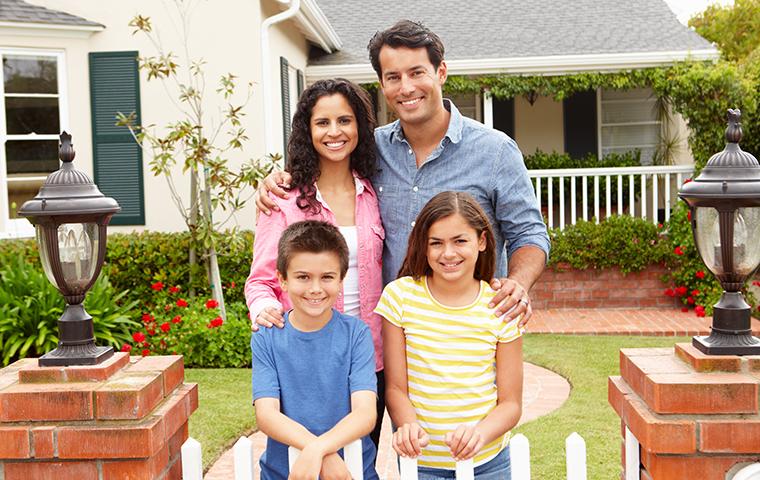 Advanced Quarterly Plan
Including all the benefits of our Starter Quarterly Plan and more, our Advanced Quarterly Plan is the ideal plan for single-family homes looking for effective and affordable pest control services to protect both their home and their yard. In addition to treating the structure itself, we'll also protect up to 30 feet of your yard around the perimeter of your home, including children's play areas.
Here at Bug Head, our Advanced Plan provides five service visits the first year plus four quarterly visits in the subsequent year and provides coverage for over forty different pests! In addition to the pests covered in our Starter Quarterly Plan, this plan also provides coverage for fleas, ticks, mice, rats, chiggers, and more.
During a service visit, we'll treat the exterior perimeter and the interior baseboards of your home as well as dust the weep holes around your home and treat the eaves of your home and up to thirty feet of your yard! In addition, if your pest problem returns between our regularly scheduled visits, we'll return to retreat your home, free of charge! This is just another way we work to ensure customer satisfaction!
If you're looking for quality pest protection for your both home and your property, then our Advanced Quarterly Plan is the right choice for you! With our comprehensive pest control services and pest-free guarantee, you'll be hard pressed to find better pest protection for your home! To learn more, reach out to us at Bug Head Pest Control today!
Ultimate Quarterly Plan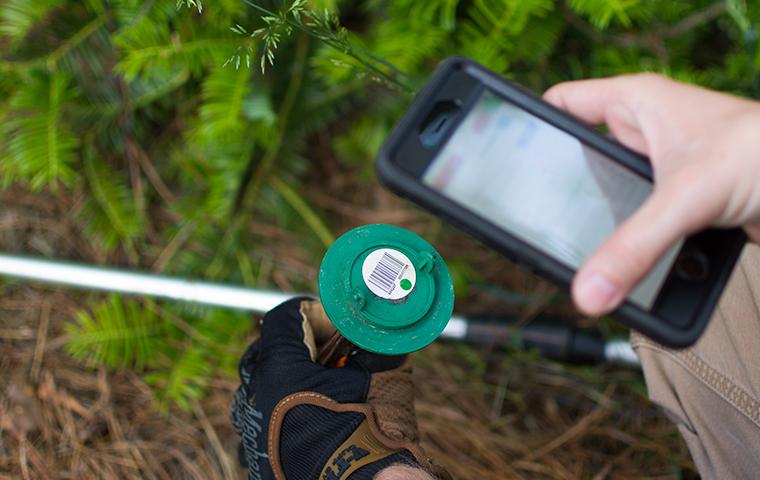 Our Ultimate Quarterly Plan is for the homeowner who is looking for complete pest protection. Not only does the Ultimate Plan include all the benefits included in the Advanced Plan, but it also includes professional termite control and prevention through the use of the Sentricon System® with Always Active™.
As with our other plans, with our Ultimate Quarterly Plan, one of our highly-trained Bug Head technicians will come to treat your home five times during the first year, and then four times during each subsequent year. When you choose to invest in this plan to protect your home and yard, you'll also receive an additional service visit each year for the completion of your termite treatment.
Here at Bug Head Pest Control, we use the Sentricon System® to defend homes and properties from invading termite colonies. This termite elimination system works by strategically placing bait stations around the exterior perimeter of your home. The Sentricon® bait has been proven to attract termites more than the cellulose in your home's wooden structures. Once the bait has been taken, those termite workers take it back to their nest, effectively eliminating their entire colony. The Sentricon System® will not only eliminate colonies already established in or around your home, but will protect your home from any future infestations as well!
For the highest level of pest protection PLUS termite control, consider investing in our Ultimate Quarterly Plan for your Texas home and property!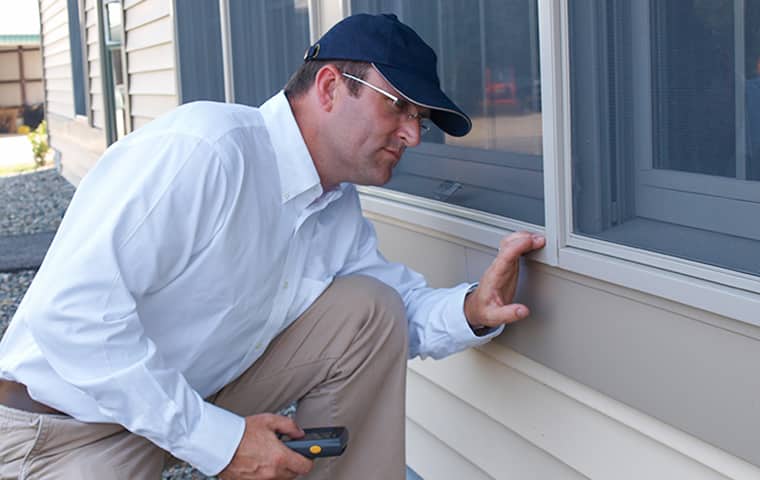 Inspection
Our initial visit will include a thorough inspection to look for any current pest problems you may be dealing with as well as to check for the areas where pests are likely to invade. During this inspection, we'll take note of any weep holes around the outside of your home that need to be treated and inspect the inside of your home.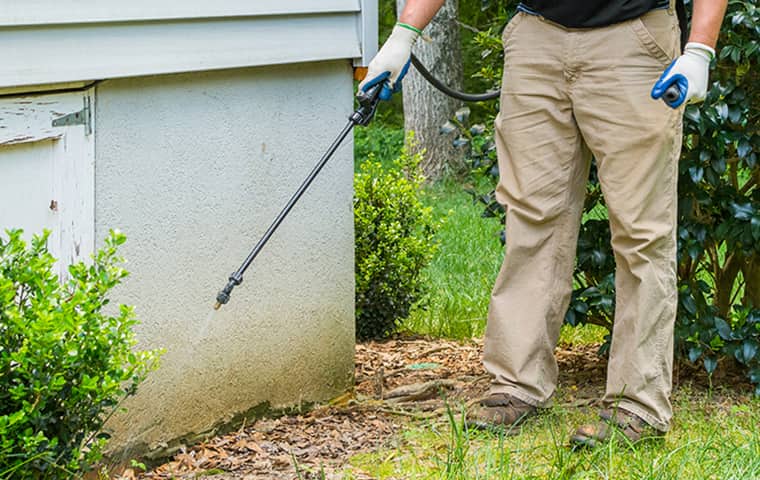 Treatments
After our initial visit, we'll return once every three months to treat the interior and exterior of your home. By consistently treating the perimeter of your home, the interior baseboards and, depending on which of our pest control plans you choose, your yard, you can be sure that your home stays pest-free all year round!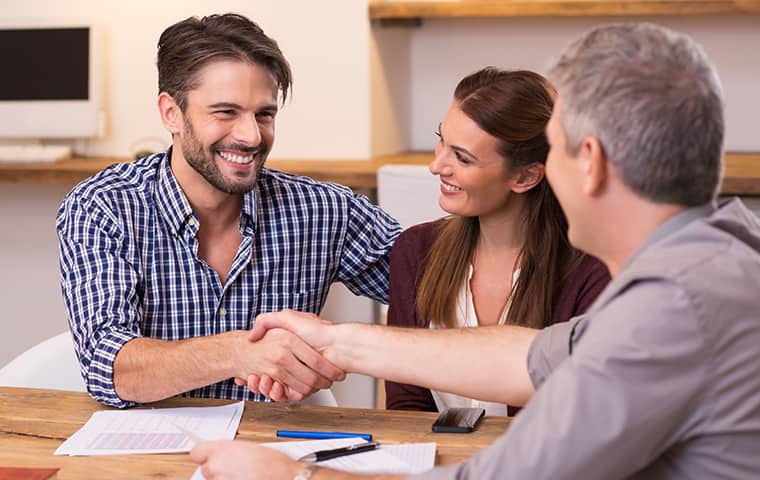 Follow Up
With one of Bug Head's quarterly treatment plans, you'll never have to worry about pests finding their way into your home or taking up residence on your property. To prevent pest problems, we'll return to your home between our quarterly visits to re-treat for any pests that show up. And this service is always free of charge!
Your Satisfaction, Our Priority!
As a local, family-owned business that love what we do, our team of technicians here at Bug Head take pride in providing effective pest control services and excellent customer service. Our goal is to ensure that our customers are 100% satisfied with our services. And when you partner with us, you can count on us to get the job done right!
Request Your Free Inspection
Complete the form below to schedule your no obligation inspection.
Recent Blog Articles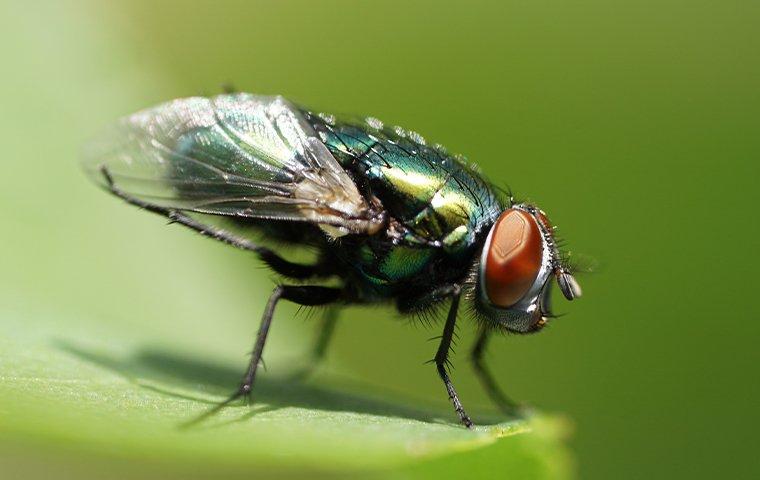 September 15, 2021
It's a simple fact. Flies in and around the home are annoying.... Read More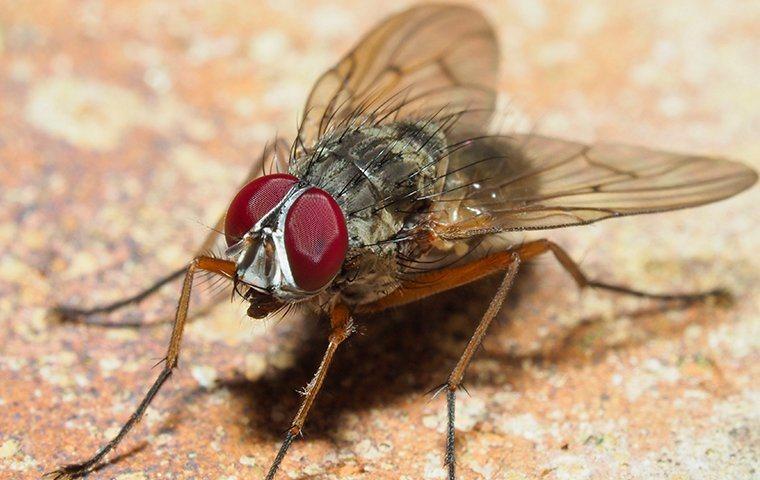 August 13, 2021
Uh-oh. There's that annoying buzz again. You've tried opening windows, swatting, and spraying, but nothing seems to convince these stubborn flies to leave. You've heard that flies are dirty, but should you be worried about the house flies in your North Dallas house?... Read More