Quality Pest Control Services For Plano Home & Business Owners
Located in northern Texas, Plano is an area rich with historical value and plenty of fun places to visit. Museums, nature trails, and parks provide residents and tourists with many enjoyable ways to spend their afternoons. However, like any other area, Plano is still home to hundreds of destructive and dangerous pests.
When your home or business property is under threat of a pest infestation, the best way to ensure the protection of your home is by contacting the licensed pest professionals here at Bug Head Pest Control. Our certified pest technicians understand where and how pests invade, which allows them to effectively remove and treat the pests on your property. Contact Bug Head Pest Control for more information!
Residential Pest Control In Plano, Texas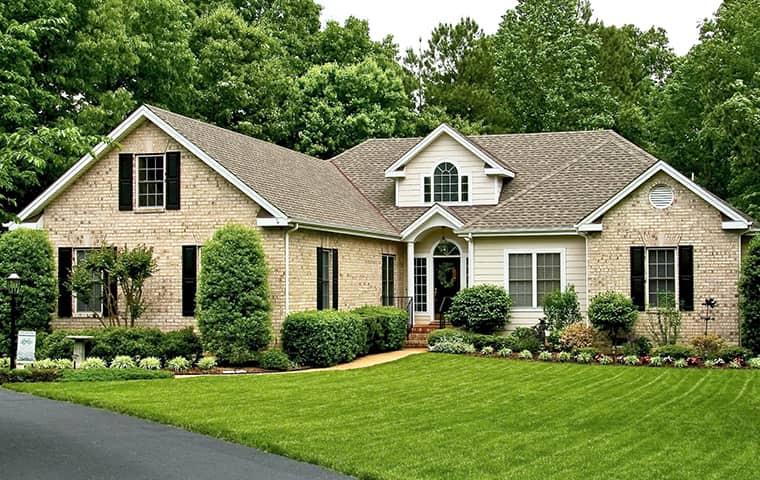 Your Plano home is your place of rest after a long day. Somewhere you can take part in fun activities with your family after a hard day at work. When you come home, you don't want to deal with pests eating your food or spreading diseases to your family.
Bug Head Pest Control is family-oriented, which means we do our absolute best to provide you and your family with quality customer service, pest control treatments, and customizable service plans. We care about the needs of your home. We offer a variety of pest control plans to protect your home against pests such as rodents, ants, mosquitoes, termites, and several more. Pests won't invade your home after treatments from the experts here at Bug Head.
If you'd like year-round pest protection, or if you think pests have invaded your living space, reach out to us!
Common Ants Found In Plano, Texas (Carpenter & Fire)
Ants are insects that can be found just about anywhere in the United States. Many species of ants are even beneficial to the environment by eating and breaking down animal carcasses, other insects, and organic materials. When ants end up in your home or yard, however, they become more of a nuisance than a helping hand.
Carpenter Ants
These wood-destroying insects are often mistaken for termites due to their similar tunneling habits. One of the differences between termites and carpenter ants is the fact that carpenter ants do not actually eat the wood they tunnel through. Instead, they push the "sawdust" they create out of their tunnels as they chew through the wood. Termites damage homes and businesses by eating their wooden components, while carpenter ants use the wood to create extensive tunnels and nesting galleries for their colony.
Fire Ants
Most of the time, fire ants are not pests that enter your living space. Instead, they infest lawns and create small mounds throughout your property. These tiny red insects are not native to the United States - they were imported from South America by mistake. Now that they are here, many Plano residents can attest to their painful, itchy bites and the unsightly dirt mounds they build.
If ants have invaded your property this year, give the professionals at Bug Head a call. We are always happy to help provide pest control plans for any property in need!
Commercial Pest Control In Plano, Texas
Here at Bug Head Pest control, we partner with business owners to help create a pest free environment in a variety of different industries, including:
Health care facilities

Restaurants

Hotels

Warehouses

Food processing facilities
Our pest technicians understand how frustrating it can be to have pests disrupting the flow of your business space. This is why we will work with you to design a comprehensive pest protection plan that will keep your commercial building pest free year-round. We deal with pests so you can focus on the needs of your customers. Reach out to Bug Head Pest Control for all your commercial pest control and treatment needs!
Guide To Protecting Your Plano, Texas Home From Termite Damage
For any location with plenty of heat and several wooden structures, termite invasions can be an issue. Plano is no different. Termites are invasive, wood-destroying insects that infest properties and eat away at the wooden components of homes or business buildings. Often, termites infest properties without the owner's knowledge. They can stay hidden for years, which is why it is important to stop them before they have a chance to invade at all.
Here are a few preventative steps to take when dealing with termites:
Reduce moisture on your property. Check for faulty piping, water damage, and broken faucets that may be providing the moisture termites need to thrive in your home or business space. Repair these areas as soon as possible.

Try to limit contact between the wooden components of your property and soil. Termites travel beneath the soil and into the wood of our properties to invade.

Inspect your home for signs of termite activity, such as shed wings, warped floorboards, and sticking windows.
Termites are difficult pests to get rid of on your own, but with the help of some of Bug Head's most skilled pest technicians, you can have a termite-free home in no time at all. If termites are damaging your home and adding stress to your life, contact us at Bug Head Pest Control for professional termite control services!
Request Your Free Inspection
Complete the form below to schedule your no obligation inspection.